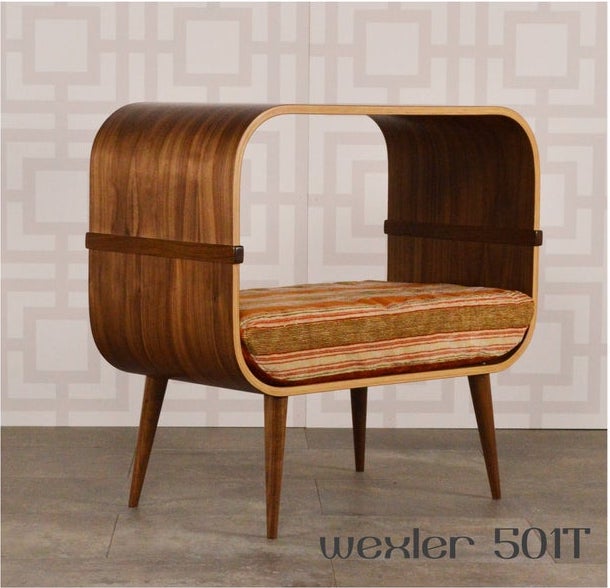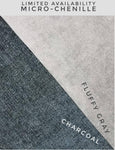 Midcentury Modern Cat Bed
$418.80 USD
This stylish, design-friendly bed is the ideal place for a cat nap. 

The Wexler is part of a series of cabinets that can be used as a piece of furniture or a pet bed. This model is the Wexler 501T and it is designed with an open back so you can decide where and how to use it, but you can get a full back panel as an upgrade.

The cushion is commercial grade foam wrapped in Dacron. Depending on your fabric selection, it may not be removable for cleaning.

Make fabric selection from the image gallery:
Slate Gray microfiber

Meteor Gray microfiber

Platinum Blue microfiber

Oatmeal microfiber

Beach Sand microfiber

Orange Grid weave

Vintage Stripe mico-chenille

Twirl Blue weave micro-chenille

Cream Croc micro-chenille

Orange Checker weave

Chocolate tweed

Oatmeal tweed

Oyster tweed

Copper tweed

Satellite Gray tweed

Charcoal micro-chenille

Foggy Gray micro-chenille
The cushion is held in place by a non-slip pad which can be removed for cleaning when necessary.

The plywood cabinet is an 8-layer lamination of hardwood. Finished with real walnut veneer and 4 coats of lacquer. The plywood body is easy to care for and will last a lifetime. The solid walnut legs are also made in my studio and available in a 3" height. The walnut is not stained, so the true color of the wood shows through when the lacquer is applied. Some color tone variations occur as the walnut veneer is real wood and wood is not perfectly consistent.

This unit is not designed to carry heavy loads and should be limited to no more than 20 pounds but you will have to use good judgment as to what you can put on the cabinet. Each order is custom and ships within 3 weeks. It will ship with legs already attached. 
Measurements:
Frame (without legs): 25" long by 11.75" deep and is 16.75" high
Legs: 7-7/8" tall
Overall height: 24-5/8"
Cushion: 23" x 13" x 3"