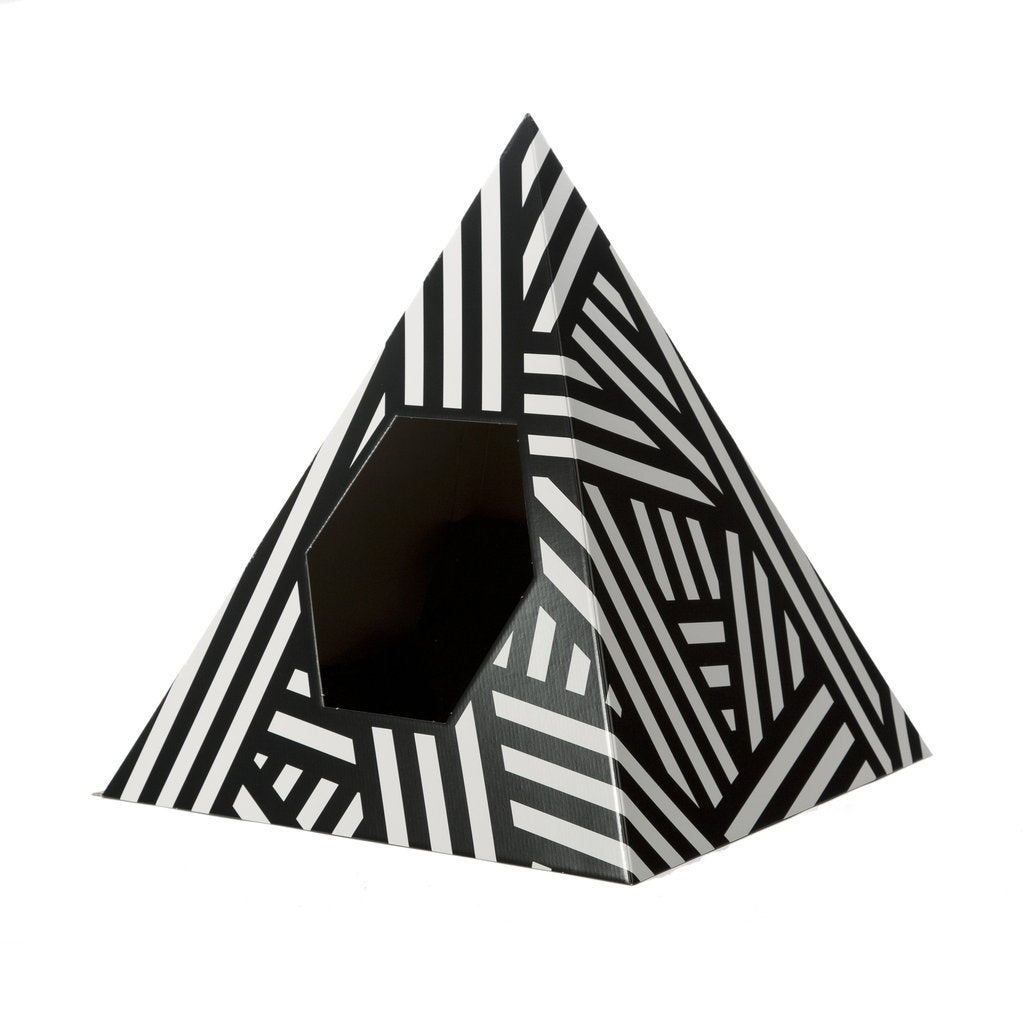 Energy Cat Pyramid
$38.40 USD
World domination is a tiring job! 
Give your kitty a charging station for his/her magic powers to multiply. This four-sided pyramid-shaped cat play home comes with a 9" side by 10" tall opening and three blingtastic cosmic diamond cutout toys. Simple assembly requires no hardware or glue. Our corrugated liner provides cats with a napping and scratching surface they can't resist. This pyramid is also a great sanctuary for your ferrets, rabbits and tiny dogs.

The geometric flatpacked product is made with 100% recycled cardboard, printed using soy based inks, acrylic coated, and yup you can wipe it clean.

22"L x 22"W x 26"H

Made in the USA. Handcrafted in Brooklyn.
Designed by Tiziana Agnello for LoveThyBeast.